Au Pair Services
Live-in Au Pairs available for childcare
Canada wide placements
Summer/Fall 2022 placements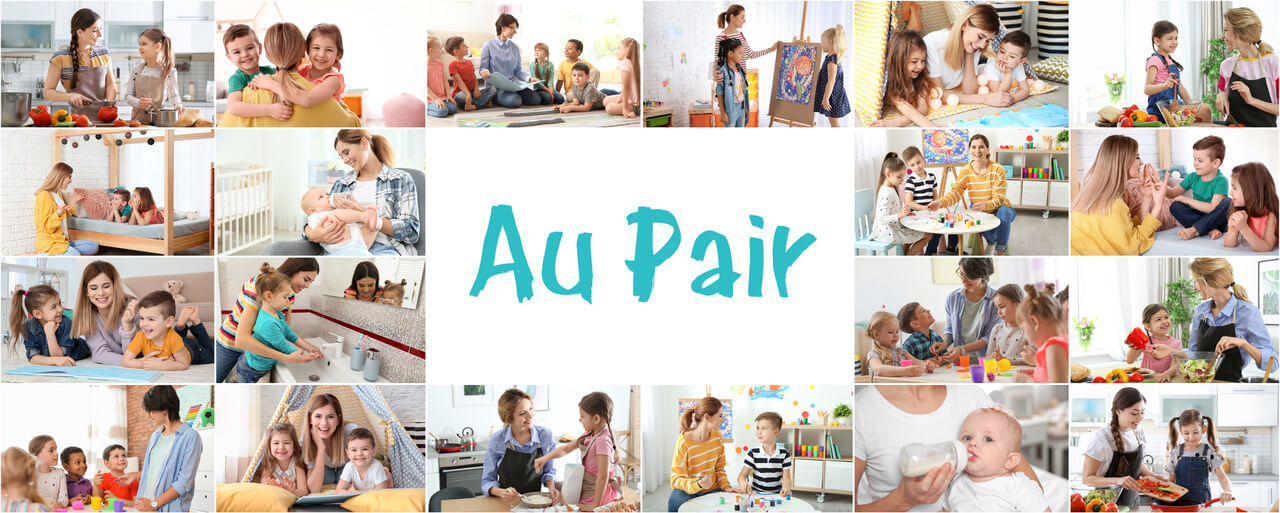 What is an Au Pair?
The term "Au Pair" comes from the French word "en pair" meaning "equal to". Unlike a regular employer-employee relationship, an Au Pair is viewed as part of the family, or a big sister.
Au Pairs come to Canada for a "cultural exchange" under the International Experience Class and desire an opportunity to explore Canada.
Many of them are young women (majority is between 18 to 21 years) having just recently completed high school or post-secondary education. Au Pairs usually have part-time babysitting experience,
By working as an Au Pair, participants not only have the chance to experience Canadian culture by working very closely with a Canadian family, but are also able to earn money and travel, when time permits.
Most Au Pairs are willing to commit for 9-12 months, although there are some who may only wish to work for 6 months, therefore spending the remainder of their time traveling
An Au Pair's main responsibility is childcare and child-related household duties. In contrast, an in-home caregiver will often assume full responsibility of the household during the parents' absence, which may include housekeeping and meal preparation for the entire family.
An Au Pair's working hours range between 20 – 44 hours per week depending on the family's needs. For families who do not require full-time care, but would like the benefits of having someone live in their home, an Au Pair could be a good solution. Au Pairs are paid minimum wage and room and board can be deducted from their earnings.
The Au Pair is responsible for all costs incurred, which includes their Work Permit, airfare, and health insurance while in Canada.
Interested to find out more? Email us at [email protected] or